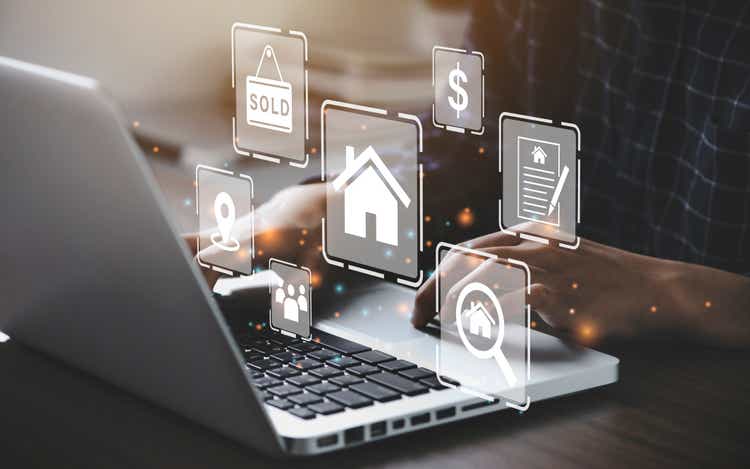 Bain Capital Specialty Finance: Avoid This 9.8% Yielding BDC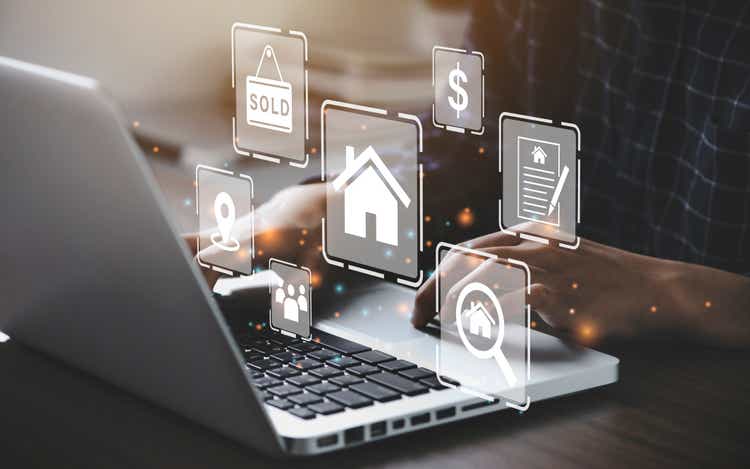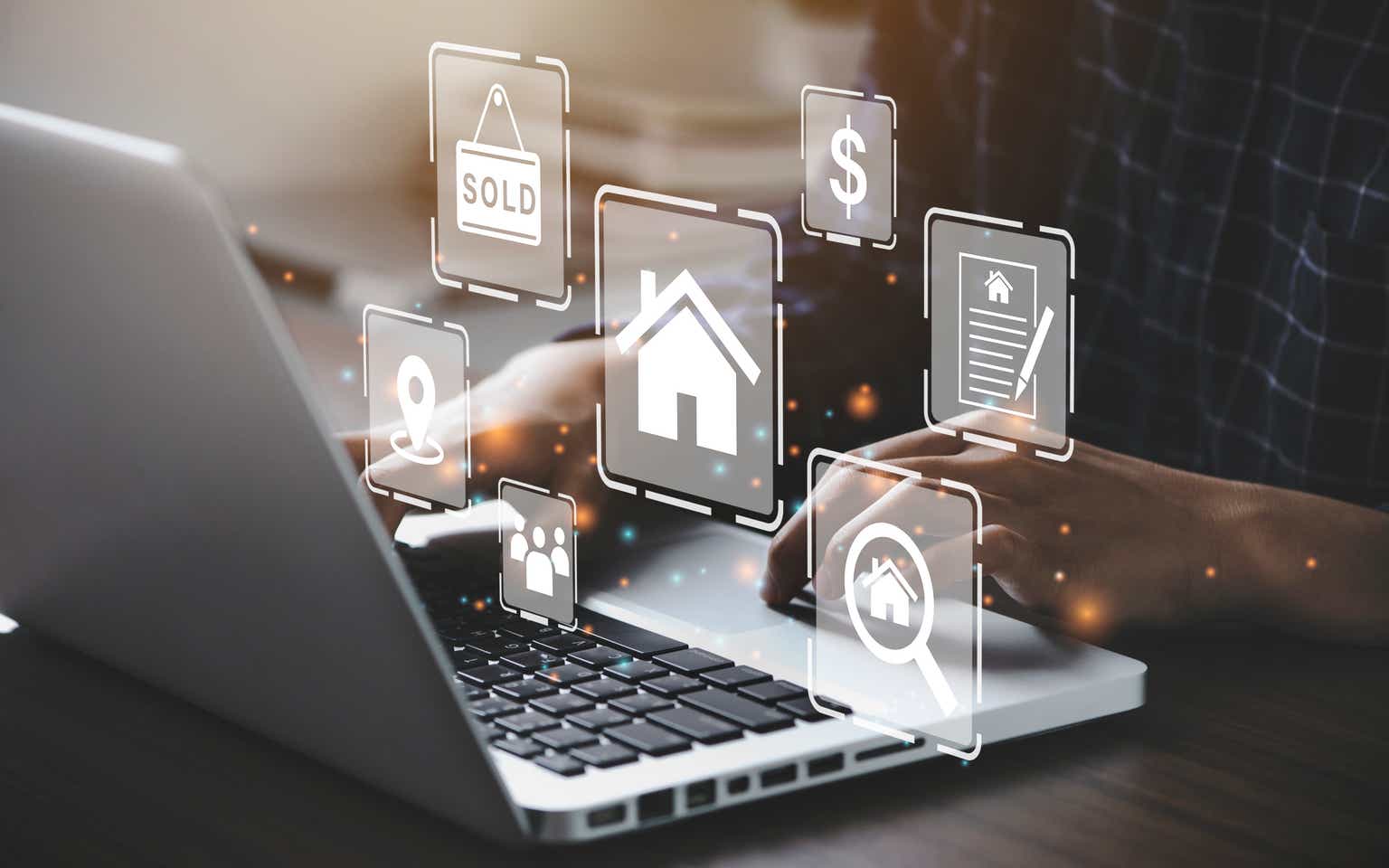 Bain Capital Specialty Finance, Inc. (NYSE:BCSF) is the BDC arm of Bain Capital, a private alternative asset management firm. The BDC's stock currently trades at a stock yield of about 9.8% while maintaining a highly secured portfolio composition.
Having said that, the BDC reduced its dividend by 17% during the pandemic, and the company only covers its dividend with net investment income.
If non-accruals increase, the company will most likely reduce its dividend payout.
A First Lien-Focused Debt Portfolio And Evolution
The investment focus of Bain Capital Specialty Finance is on middle-market companies with annual EBITDA of $10-150 million. As of March 31, 2022, the business development company had made investments in 115 companies across 29 industries, making BCSF reasonably diverse.
The portfolio of Bain Capital Specialty Finance, which is mostly made up of first and second lien debt investments, was valued at $2.16 billion at the end of March. 70.4% of the portfolio was made up of first lien senior secured investments.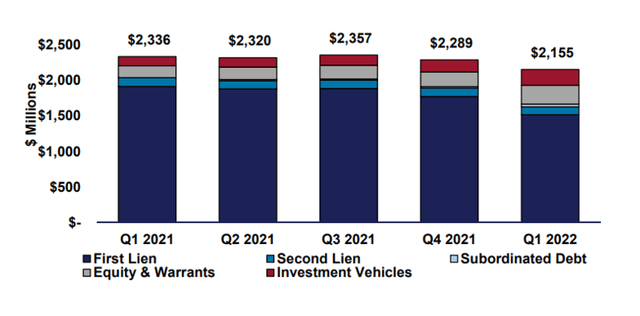 The chart below depicts the evolution of BCSF's portfolio over time, and some changes have occurred in the last year. In general, the business development company's reliance on secured first lien debt has decreased. The percentage of first liens has decreased from 82% in 1Q-21 to 70% in 1Q-22, while the percentage of second liens has remained stable at around 5%.
In order to increase yield, the BDC has begun to invest a greater proportion of its assets in subordinated debt and equity, which may be considered a riskier overall investment strategy.
Approximately 25% of the BDC's portfolio is comprised of assets other than the highest rated debt (first and second lien secured debt). In comparison to other business development firms, Bain Capital Specialty Finance has a more risky investment portfolio and thus a higher risk of producing above-average credit losses in a recession. The BDC's portfolio was fully performing as of March 31, 2022, with 0% of its loans in default.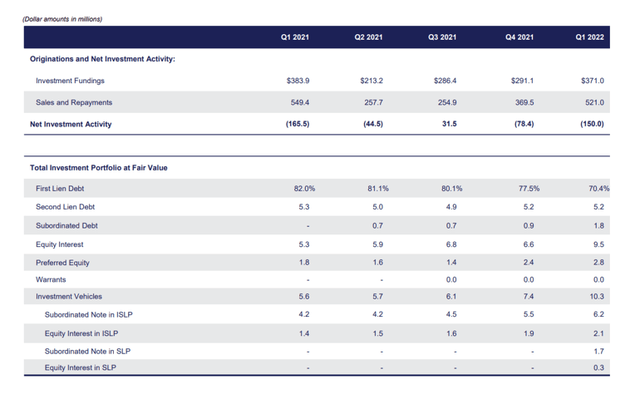 100% Pay-Out Ratio, No Margin Of Safety
Over the last year, Bain Capital Specialty Finance's net investment income has remained consistent, with the business development firm producing $0.34 per share of NII in each quarter.
During the Covid-19 pandemic, the BDC reduced its dividend payout by 17%, and the company has since settled for a quarterly dividend payout of $0.34 per share, reflecting a 100% pay-out ratio.
When it comes to dividend investing, I'd like to see a margin of NII safety to protect my investment, which BCSF does not provide.

Risks Reflected In Book Value Discount
Bain Capital Specialty Finance has a P/B multiple of 0.807x, indicating a 19% discount to book value.
Normally, I like to buy BDCs at steep discounts to book value, but not this time.
Because of the company's high dividend risk, BCSF trades at a discount to book value. If just one investment fails to pay out, the BDC may be forced to reduce its dividend yet again.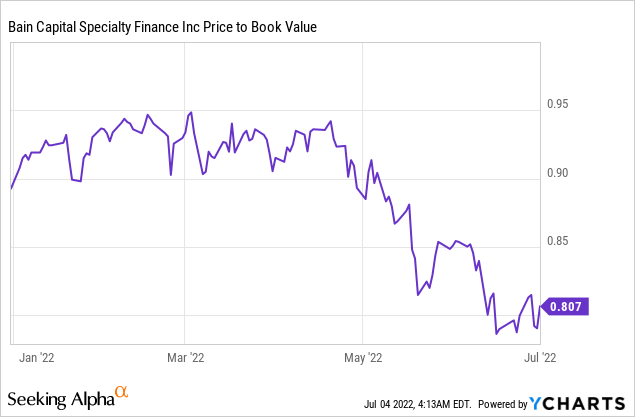 BCSF Has Dividend Risks
Bain Capital Specialty Finance, like its BDC competitors, will be impacted by a credit industry downturn, which could result in lower investment volumes, lower net investment income, and higher loss ratios.
The portfolio of Bain Capital Specialty Finance may be fully performing right now, but a recession could change that, and loan losses could translate into lower book values. BCSF could trade at an even lower book value multiple in this case.
The 100% pay-out ratio based on NII should also be of concern to dividend investors, especially since the BDC has previously reduced its dividend. A business development company that is a buy right now however, is Oaktree Specialty Lending (OCSL).
My Conclusion
In terms of portfolio composition and performance, I would probably classify Bain Capital Specialty Finance as a middle-of-the-road business development firm.
The steep discount to book value is fully justified given that BCSF distributes 100% of its net investment income. The fact that the BDC had to reduce its dividend during the pandemic shows that the dividend is extremely risky.
While the company's investment portfolio is doing well, a minor change in credit quality could tip Bain Capital Specialty Finance over the edge and force another dividend cut.