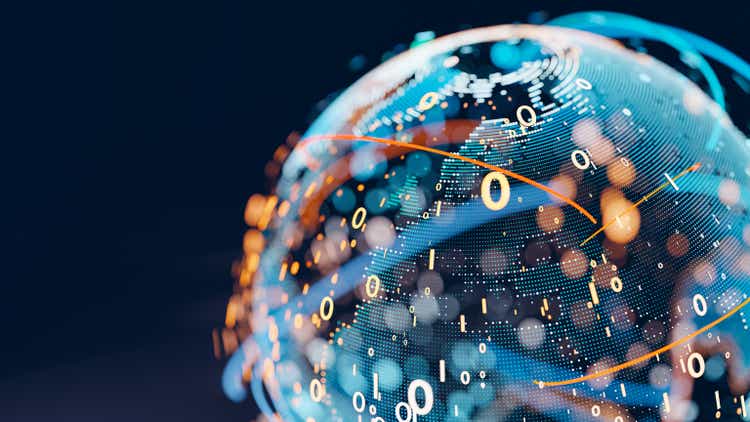 Digital Currencies: The Next Stage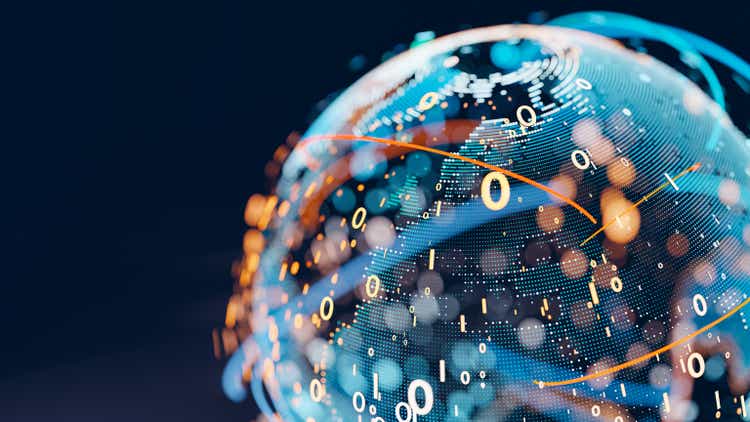 The next stage in the evolution of digital currencies has apparently arrived.
Consolidation.
Paul Vigna writes in the Wall Street Journal:
"A blowout in the cryptocurrency market sparked a wave of layoffs, punished valuations and drove some companies to bankruptcy."
"Now firms that still have capital are gearing for a shopping spree."
This is what happens in "new" markets.
"Crypto" went a long time where valuations stayed low and investors were sitting around, waiting for some kind of break out for the industry.
Then it happened, with a lot of thanks to the Federal Reserve system.
The Federal Reserve pumped lots and lots of money into the financial system.
Valuations took off.
From the twenty-teens when the total valuations for the industry remained under or around $1.0 trillion, valuations rose.
By early November 2021, the total market valuation was put at over $3.2 trillion.
Bitcoin itself reached a price of more than $67,000 on November 8, 2021.
It seemed as if just about everyone in the industry was on a merry-go-round ride.
And, then reality hit, as it always does sooner or later.
The Federal Reserve pulled out the rug from under the thriving bunch of newcomers.
Losses mounted.
The industry valuation dropped to around $1.0 trillion.
The price of Bitcoin dropped below $20,000.
Employee layoffs occurred. Firms pulled back and shrank in size. And, firms began to restructure their operations.
Some, those that seemed to be thriving and had access to cash, began to buy out those organizations that appeared to have a real future but were weakened by the falloff of the industry.
The next period of the evolution of the digital world began.
FTX
The crypto exchange FTX is one such survivor.
Founded and run by Sam Bankman-Fried, FTX has been one of the new leaders in the digital world as it kept its distance from the "libertarian" crowd that played a big role in the early development of the industry.
Mr. Bankman-Fried wanted to be open and work with regulators.
Mr. Bankman-Fried wanted to play a role in creating the future of the industry, which meant working with and helping others to survive and to build where there was strength.
Mr. Vigna cites the acquisition made by FTX of BlockFi as one of the examples of the evolving industry.
FTX also acquired a minority stake in the now-bankrupt Voyager Digital Ltd.
So the movement was on.
Company failures grew, beginning early in May.
The Next Stage
Firms with money or firms that can obtain money are the next to move.
There were 23 M&A deals in April, 20 in May, and 17 in June.
Furthermore, venture capital is also moving in the area as they see the opportunity to obtain valuable assets at a cheap price so that they can resale them at a later date.
In April, there were 249 deals, with 180 more in May, and 157 more in June.
And, in terms of industry change, more and more badly damaged firms are dropping out altogether.
As Mr. Vigna adds,
"That leaves the field more open to the survivors."
The bottom line?
Chris Lehane, chief strategy officer of venture fund Haun Ventures, is quoted as saying,
"We had almost a decade of free money."
"Now people are going to need to demonstrate they have real ideas."
Furthermore, regulators are going to have to respond with effective and sensible regulation.
In this sense, industry leaders like Sam Bankman-Fried, are going to play a much more important part as they work with the regulatory side to build the most effective regulatory structure in the world.
As I have written earlier, an industry without regulation is a "dream" that is based on assumptions that do not exist in the real world.
One of the assumptions libertarians hang onto is that the world works with complete information.
Thus, everyone knows everything and so regulators are not needed because an information-rich market can police itself.
To me, this is a far-piece from reality.
Investors, the world, only work with incomplete information and so some participating in this world can take advantage of others.
Regulation is needed…and will be forthcoming sooner or later.
Mr. Bankman-Fried appears to understand this and so is willing to work with the regulatory sector to build the best set of regulators that will allow for as much freedom as possible, but also serve to make sure that people behave according to the rules.
The Digital World
As I have written before, the world is going digital.
We just don't know what the next era is going to look like.
And, that is what we are evolving through right now.
We had a period of fantastic growth, underwritten by the Federal Reserve system.
Now, the industry is moving along.
There is still lots of restructuring to do. There is still a lot of innovation to be added. There is a lot of management needed to produce the best that can be attained.
This is just the next stage in the process.
And, there will be lots of money that investors will make supporting the new world structure.
But, the investment will not just be "throwing money at the wall to see what sticks."
We have some history now. We have some experience with the industry and its managers. We have suffered from its exuberance.
Now, we move on. But, we now have some history to work with.
Investors need to make good use of this history.